Second Generation Full-SiC Power Modules for Industrial use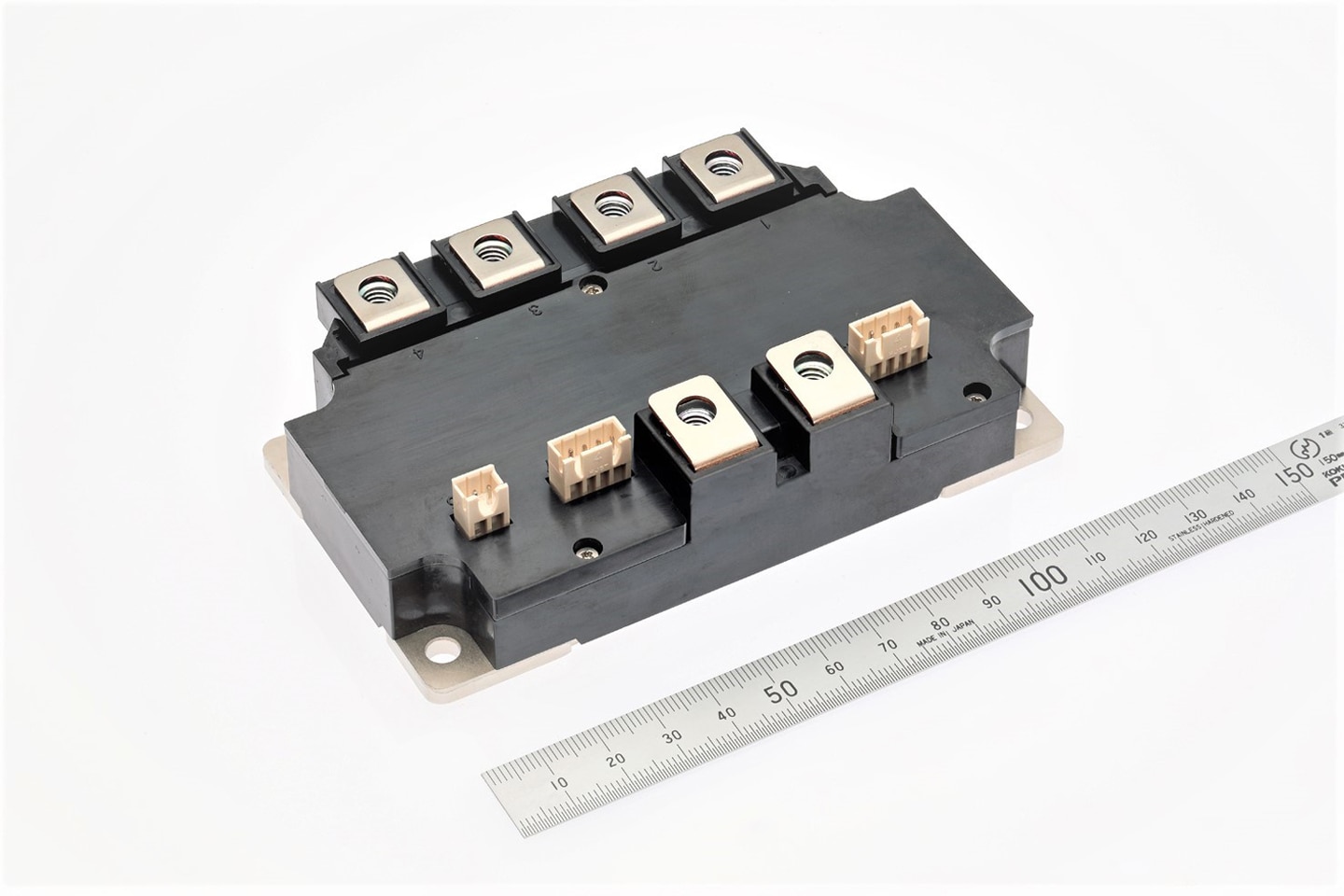 Mitsubishi Electric Corporation provides second-generation full-SiC (silicon carbide) power modules featuring a newly developed SiC chip for industrial use. The low power loss characteristics and high carrier frequency operation1 of the SiC-MOSFET (metal oxide semiconductor field-effect transistor) and SiC-SBD (schottky barrier diode) chips in the modules are expected to facilitate the development of more efficient, smaller and lighter weight power equipment in various industrial fields. Available since early 2021.
Half Bridge Driver High-Voltage (600V) IC with BSD Function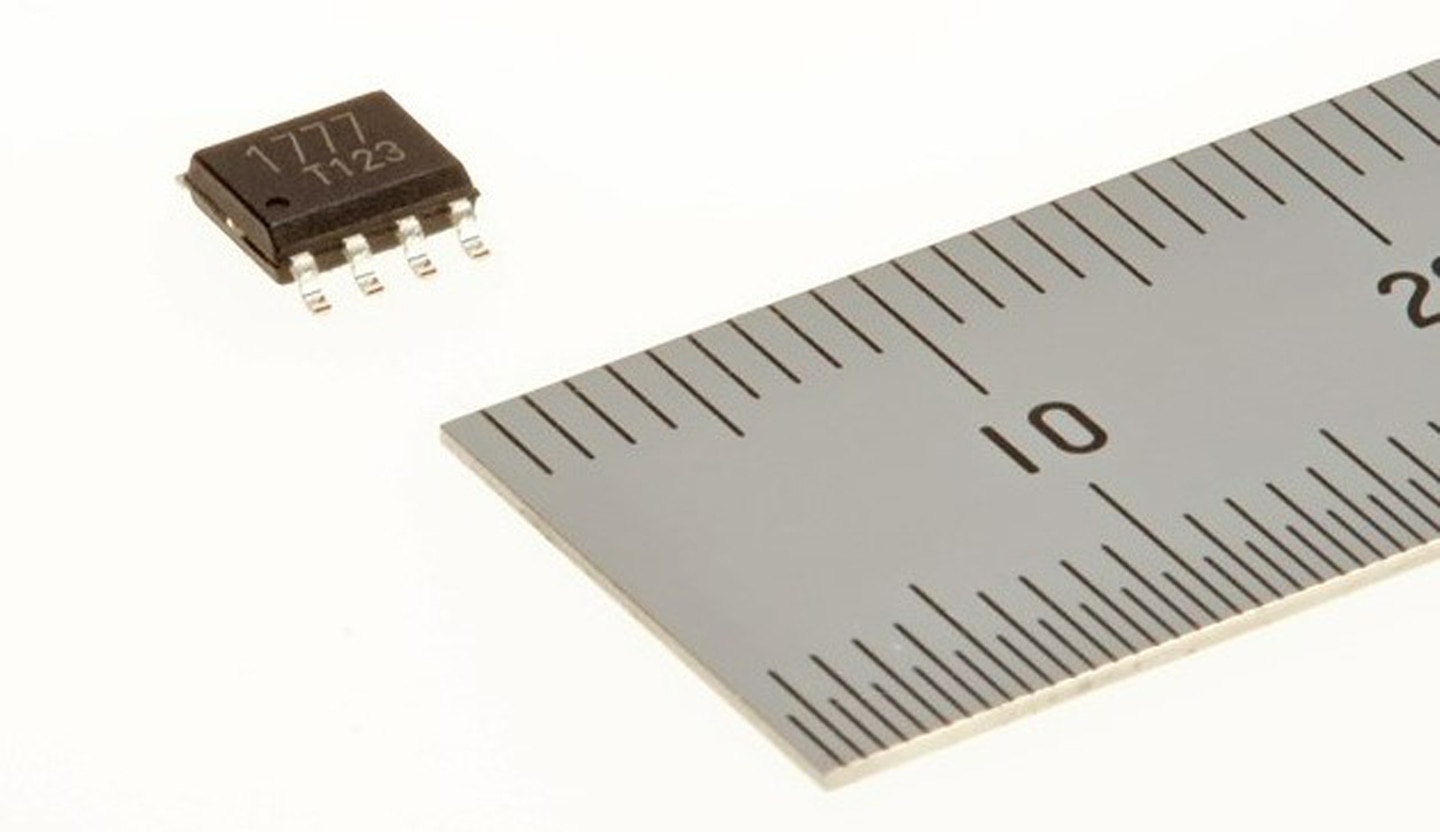 TOKYO, February 9, 2022 - Mitsubishi Electric Corporation announced the coming launch of a half-bridge driver high-voltage (600V) integrated circuit (HVIC) equipped with a built-in bootstrap diode (BSD) function that can help to reduce the number of parts required in inverter systems. The new HVIC, which is designed for circuits that drive power semiconductors in low-capacity inverter systems, will also help to lower the power consumption of white goods, electric bikes and other electrical products. Sales will begin on April 1 2022.
Power Module Loss Simulator
Mitsubishi Electric provides simulation software designed for the power loss calculation with Mitsubishi Electric power modules under customers specific application conditions (2-level*1 and 3-level*2 inverter circuit) and for junction temperature rises as a consequence of power loss.
TSLC Launches its MiniLED Series Targeting Fine-Pitch Display Markets
December 19th, 2018–Chunan Taiwan TSLC Corporation, a vertically integrated LED system manufacturer, announced sampling of its tri-color MiniLED series, targeted to provide LED display manufacturers with surface-mounting (SMT) compatible devices. The company will launch its first product in the tri-color multi pixel series, a 16-pixel RGB array component, to reduce total production costs through increased SMT throughput.
TSLC's 16-pixel tri-color MiniLED array component "4x4RGBminiArray" aims to replace the market mainstream single pixel components through the advantage of reducing production costs. The 4x4RGBminiArray will simplify the SMT process as there are fewer components to handle, thus significantly increasing throughput over 15 times. The commercial markets strive to deliver top quality images resulting in the exponential increase of pixel count per display. By launching the 4x4RGBminiArray, TSLC provides a highly dense RGB pixel count in a single component.
Notice: IoT Development Kit in High Demand!

Johanson's IoT Development Kit is receiving a lot of interest from design engineers. It's a "one-stop" kit for the most popular RF chipsets and applications solutions in the industry. This applies to wearables, home automation, lighting, audio, and everything in between. Kit p/n is: IOT-L/C402D-1.
Read more about it on http://www.johansontechnology.com/internet-of-things


---
IP X7 Waterproof Cooling Fan
Whole new waterproof package process!
- Lower coil temperature and higher reliability.
- Simple structure and easy to assembly with dfifferent bearing system.
- Motor Set package alone. It is easy for 100% inspection of water proving reliability in process.
- Best application for Solar、Lighting and telecommunication market.
- Customized design for Acid、Alkali and Oil proving.
USB 3.1 45W Power Delivery Adapter
Phihong USB 3.1 45W Power Delivery Adapter is a highly efficient charging solution for wide range of applications such as mobile phones, tablets, networking devices, monitors, and notebooks. It supports automatic sensing and switching between 3 output voltages (5V, 12V, 20V) based on different end devices, providing output power up to maximum 45W